In May, Google launched "support links," a search feature designed to connect Main Street shoppers with the merchants they serve. With more announcements earlier this week, Google continues to roll-out tools to connect customers with nearby services they want to reach, says Jerry Dischler, VP/GM, Ads Platforms and Google Properties. Google's Local Services Ads are being enhanced to help customers find "trustworthy, local professionals backed by the Google Guarantee," says Dischler. Here is an overview of some of the local tools they are rolling out or enhancing.
---
Local Services Ads
Why the focus on local small businesses?
In the past few months, Google has seen an increase of 50 percent in searches for such service related terms as "carpet cleaning" and "air conditioning repair," according to Dischler. "We're now making it easier to book appointments online directly to local businesses, said Dischler."

Later this month, Google is launching a new mobile site for the U.S. and Canada, "to help more people find, compare and book nearby service providers faster," he said.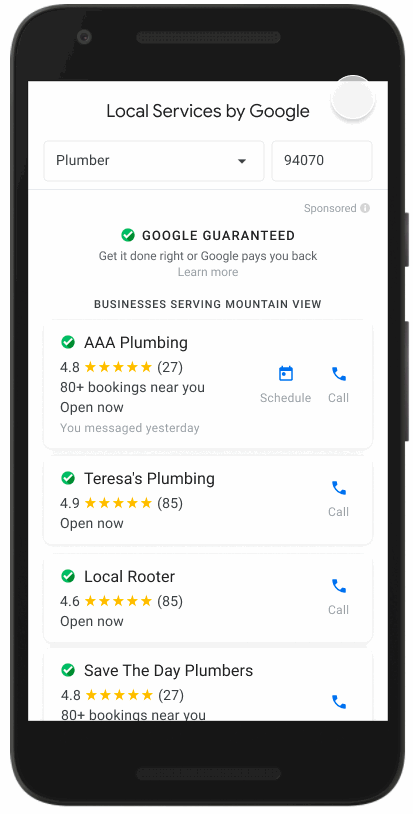 Customers are seeking services they urgently want while limiting their in-person store interactions, according to Google. "They're looking for real-time updates on product availability at local stores," according to Dischler.
Searches for "curbside pickup" and "in stock" have surged by more than 70 percent in recent months.

Goole says its goal is to help service seekers find and buy the things they need, quickly and easily.
---
Starting earlier this week (June 17, 2020) Google's Shopping Tab will display local store information, including product availability, locations, and fulfillment options like delivery and curbside pickup. This information will show up in all countries where the Shopping tab is available.
For many small businesses around the world, digital tools have become a lifeline this year, according to Google. One in three small business owners say that without digital tools, they would have needed to close all or part of their business. With businesses at various stages of digital transformation, we're committed to helping businesses get online and grow with easy-to-use tools, according to Dischler.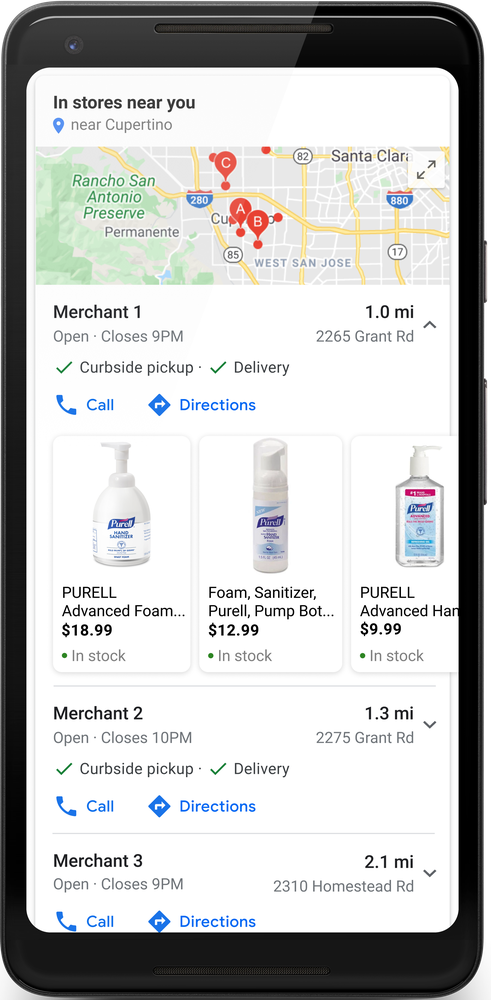 More Local Google Tools
Grow My Store
Grow My Store | Expanding into retailers in the U.S. In Europe, Grow My Store has been an effective way for many small retailers to get quick tips on how to improve their online store and understand how they are doing compared to peers in the industry. Businesses just need to enter their website URL into the tool and within minutes they will get a custom report.
Local Market Finder
Local Market Finder | The merchant or company enters the name of its business and Google will provide personalized suggestions on how to make improvements to it Business Profile on Google. For example, ensuring your opening hours are current, adding curbside pick up information, or uploading a photo that represents your business.
Smart Campaigns
Smart campaigns | You can start using Smart campaigns to display a prominent, square-shaped Google Maps pin with your business category logo, highlighting specific services that you offer, like curbside pickup or delivery.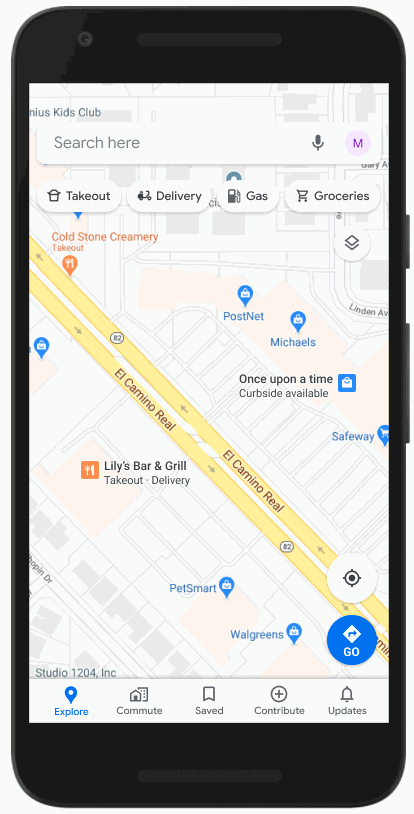 (Google: Local Services Help)