Google's new personalized feed utilizes machine learning algorithms designed to anticipate what's interesting and important to a specific user. The user will see graphical "cards" with content like sports highlights, top news, engaging videos, new music, stories to read and more. "A feed will not only be based on your interactions with Google, but also factor in what's trending in your area and around the world," according to Thakur.
The new feed design allows users to chose to let Google collect preference and location data across all of its products like search and maps. From this information, the Google feed will recommend content choices, including retail shops, restaurants, and other local businesses.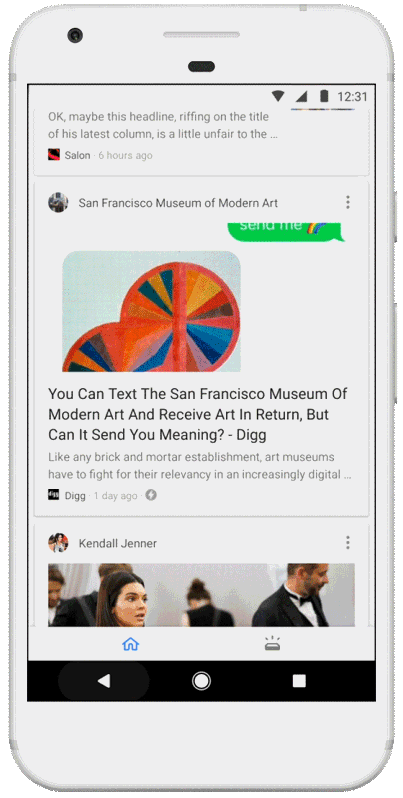 The new feed design is available in the Google app for Android (including the Pixel Launcher) and iOS, (currently in the U.S. and rolling out internationally in the next couple of weeks).
---
via: Google